Domain Name Sales
Our premium domain name brokerage service offers the highest level of professional outbound marketing in the industry and our results speak for themselves! With domain sales approaching $1 Billion since 2008, MediaOptions sets the bar worldwide. Sell a domain name with MediaOptions today!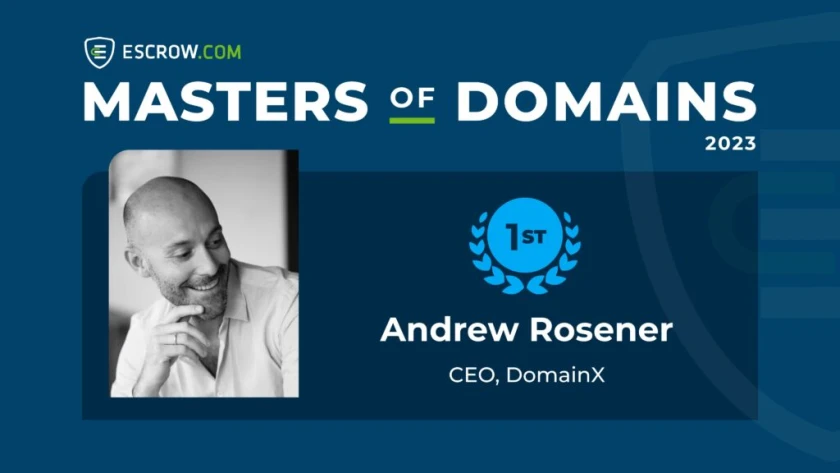 MediaOptions has pioneered an unrivaled white-glove approach to domain sales, driving success and satisfaction for our clients. Our premium domain name brokerage service is the best in the business when it comes to outbound marketing.
Find out how we can help you get the most out of your digital assets.
Domain Name Sales
As the top domain name acquisition broker in the industry, our mission is simple: We bring liquidity to an otherwise non-liquid market.
The first step in our tried and true process is identifying appropriate and qualified end users: businesses and individuals who will get the most value from your digital asset and can pay you what it's worth.
Our Proactive Approach
Each sale is unique and comes with its unique circumstances. We offer domain name consultations to help you prepare for your journey. Since we've been in this business since the beginning, we excel at sales and marketing. We don't send out mass emails like other brokers. Instead, we pick up the phone and talk directly to decision-makers.
We leverage the trusted reputation and network of relationships we've built over decades to get your domain name in front of the buyer who needs it. This will naturally lead to the best price. And there's no risk because you pay nothing unless we're successful.
Our Exclusive Broker Agreement
On average, we sell 80% of the domain names we acquire under an exclusive broker agreement. Our brokerage service is 15% of the final domain name sale price, with a minimum of $1,500, and we require an exclusive agreement for the digital assets we represent.
We take this "put a ring on it" approach because we believe presenting the market with a clear, concise narrative about your digital asset is crucial. A single voice, price, and strategy create the best environment for a successful sale.
Understanding the Basics of Domain Name Sales
A basic understanding of the sales process is crucial for anyone looking to sell a website address. In essence, the process involves transferring ownership of a name from one party to another in exchange for a price.
According to Forbes, understanding your digital asset's value is the key to making a sale. However, the valuation process can be complex, requiring knowledge of the industry and various sales channels.
The History of Selling Domains
Although the Internet started gaining popularity in 1990, the first domain name, symbolics.com, was registered in 1985. Since then, the industry has grown into a thriving market with many brokers, marketplaces, and auction platforms, making selling website addresses easier.
Today, selling these assets is much like selling real estate, with many businesses and domain investors seeking high-end names.
Over the years, selling URLs has become big business, with the highest domain name sales reaching millions. Based on recent domain name sales reported in the DN Journal, six- and seven-figure sales are becoming increasingly common.
With the help of our experienced team, even a fledgling investor could make domain name sales history!
Evaluating a Name's Value
Proper domain name valuation is crucial to the sales process. We consider these factors when pricing your asset:
The name's extension

Its length and the ease of spelling and pronunciation

Relevance to an industry or niche

Search engine optimization (SEO) potential

Historical sales data of similar website addresses

Traffic and revenue potential

Branding and memorability
By carefully analyzing these factors, our team can help determine your asset's market value and set a fair asking price.
Maximizing Your Profits
If you're looking to sell a website address, it's important to understand how to maximize your profits. The following tips will help you make the most money possible from the sale:
Price your digital asset correctly.

Negotiate effectively.

Market to the right buyers.

Use the industry's top domain name sales brokerage.
As your broker, we can help you price your asset correctly, negotiate on your behalf, and connect you with potential buyers you may not otherwise reach.
How We Are Different
As Escrow.com's broker of the year for five consecutive years, our firm provides clients with something different. We don't just market your digital assets. We protect their value. We educate targeted buyers. We get deals done.
Our customized sales process has been proven by billions of dollars in successfully closed deals. In addition, we have mastered presenting premium URLs in a way that elevates their value, educates the buyer, and allows us to negotiate from a position of strength.
Here are just a few of the ways we promote your digital asset:
We research verticals and buyers specific to your niche, followed by outbound outreach to targeted decision-makers.

We create and send a custom pitch deck to the top 10 companies in your website's niche.

We employ advertising and education-based marketing, including LinkedIn, a press release, our industry-leading newsletter, and blog posts.
Our Sales Strategy and Standard Contract
We present your web address as a valuable asset to individuals and businesses who can afford an expensive domain. We also offer a domain buy service. Your available URL could quickly sell to one of our frequent buyers if the timing is right.
While we are flexible, our standard contract includes the following:
180-day exclusive marketing agreement

15% commission

Realistic value range from the creator of the industry standard Rosener Equation™

Access to standard contracts

Additional visibility via four newsletter headlines in the top domain name news outlets
Reach Out to Our Brokerage Today!
When you are ready to sell your premium domain, our experienced brokers are here to assist you at every step. Reach out to MediaOptions now to find out how it works and start achieving your sales goals.
You have a valuable asset, and we can help you sell it. We are an industry leader in Domain Names as a Service™. Let us provide this service to you and get you your desired result. Contact us today to get started!