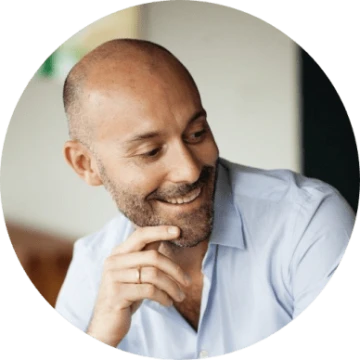 Andrew Rosener
CEO & Founder
Andrew Rosener is the founder and CEO of DomainX, LLC, under which MediaOptions operates. MediaOptions is the World's #1 Domain Broker, and a boutique domain acquisition firm specialized in ultra-premium & high value domain names. Since 2008 Rosener has personally assisted in the purchase & sale of well into the 9 figures in dollar sales of domain names for both startups and Fortune 500 companies alike. He was responsible for the acquisition of X.com by Elon Musk, Zoom.com by Zoom Telecommunications (Ticker: ZM) as well as Prime.com by Amazon (Ticker: AMZN), just a couple of examples of the thousands of domain names Andrew Rosener has sold over the years.
Andrew is also a domain Investor and pioneer in domain name valuation methodology. Andrew has created a formula for establishing the objective value of a domain name which the industry (not him) designated "The Rosener Equation".
The industry leader in third party escrow services, Escrow.com, has recognized Andrew Rosener every year as the #1 or #2 Domain Broker in the world since 2014 when they began the award, including #1 every year since 2017. He has also won and been nominated for many other awards, including Domain Name Hall of Fame and Domain Investor of the Year by TRAFFIC.
Rosener started his career when, still in college, he co-created a small software company in East Hampton, NY in order to provide custom database solutions for small, service oriented businesses (a large pool servicing company and a large landscape architecture/design company). After several successful projects, he soon realized it wasn't for him, so his partner and he decided to sell and both moved on.
His next venture was in the frozen seafood commodities business, primarily importing and exporting large lots of frozen scallops, shrimp & lobster. In this cutthroat business of ever changing circumstances, tight margins and high competition he thrived in sales! Andrew had found his calling. Once a fishmonger, always a fishmonger as they say. He quickly became the Vice President of Sales for Omega Sea and took the company from around $10 million in sales when he started in 2003 to nearly $25 million in sales when he left in 2008. Rosener exited the business because he wanted to pursue a passion which up to that point had only been a hobby…Domain Names.
In 2008 his wife, Anna, and Andrew quit their jobs, sold their home in Providence, Rhode Island and moved to Panama! They spent more than 10 years in Panama, built a company together, had their 2 amazing kids and built a life. It's at that point that Andrew Rosener went head first into the world of domain names!
For many years he had been buying domain names related to topics he was interested in with the hopes of one day having the time to develop them as businesses and find a way to monetize them. Finally, Rosener decided to make this a reality and not just with his own domains, but with anyone else who wanted to monetize their domains or sell them. MediaOptions today is the culmination of everything he was looking for as a domain investor: to provide a platform to others who likely had the same needs, particularly the desire but perhaps not the time or ability, to sell their domains to the perfect end users. "My job is to create liquidity for an illiquid asset," he always says.
Andrew is also the Chairman & Co-Founder of Ganjapreneur, a leading B2B legal cannabis media platform, an early Bitcoin adopter and investor; as well as an active angel investor, primarily in the consumer tech, legal cannabis & consumer products spaces.
Chris Zuiker
Sales & Marketing
Hi, I'm Chris Zuiker, a 17 year executive and veteran in sales & marketing with experience managing accounts over $100M in annual sales revenue.
Over the years I have seen many companies by default chose sub-par domains that devalued their brand and limited their conversion potential – many still are. It was evident however that large corporations who could hire branding experts understood the benefits a premium domain could offer.
That all changed when I discovered there is a way to leverage premium domain names; directly impacting conversion, leadership positioning, and SEO. I organized my findings into a quick and simple process that explains these same domain acquisition strategies and shows how companies can easily compete with the Fortune 100 players.
After putting these simple strategies into play, our clients have acquired category defining domains that have positioned their brands in a leadership position online, which leads to conversion and sales.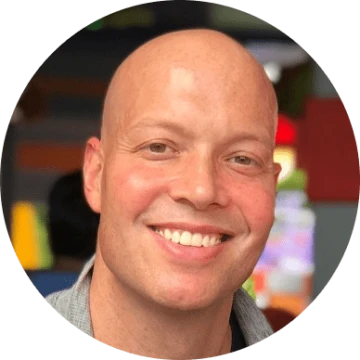 Jonathan Tenenbaum
COO & General Counsel
Jonathan is an accomplished professional with extensive legal and business experience, specializing in online services, e-commerce, and domain names. He spent over 14 years with Web.com in various legal and business roles. First as General Counsel/EVP for Solid Cactus, a vibrant e-commerce business that was acquired by Web.com. He also spent nearly 5 years managing NameJet, the leading domain name aftermarket platform, growing the business and then guiding it through a successful acquisition and integration.
After NameJet, Jonathan served as Associate General Counsel & Chief Privacy Officer for Web.com. Now Chief Operating Officer and General Counsel of MediaOptions, the world-leading domain name brokerage agency, helping guide the company through its next phase of growth and success. He is also the host and Executive Producer for DomainSherpa, the #1 domain industry podcast, where "all roads lead to domains"!